Category: Materials
Yixing Clay (or "Purple Sand" Clay) (1125℃ -1175℃ Stoneware)
High quality moist clay – Ready to Use. If you have not previously worked with Yixing clay, you will be excited by its fine texture and high density. This excellent material is superior for detailed work. World renowned for its ability to hold water unglazed (when fired to between cone 1 & 2), it has been used for teapot making.
Note: This clay is used primarily for hand building and sculpture and generally not used for wheel-throwing.
About dehydrate hard Yixing clay:
Due to the time of storage, the clay may be dried out when you received.
1. If the clay body has been a little dried (called "leather hard"), you may use a wet towel to cover it overnight; the clay will become soft again.
2. If the clay has been completely dried (called "bone dry"), you may smash the clay into smaller pieces and add some water (not too much) let the clay completely absorb wate.
Leave the clay in open-air. When the clay becomes soft enough but not sticky to your fingers, use a mallet to pound for a few minutes until the clay becomes soft evenly from top to bottom, it will be ready for use.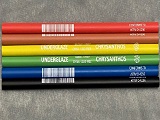 Detail
new

Item #: CPS-C1
Yellow
Price: $13.00
Item #: CPS-C11
Black
Price: $13.00
Item #: CPS-C3
Red
Price: $13.00
Item #: CPS-C5
Brown
Price: $13.00
Item #: CPS-C7
Green
Price: $13.00
Item #: CPS-C9
Blue
Price: $13.00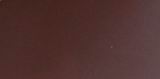 Item #: YCL-6
2LBS/Bag
Price: $12.00